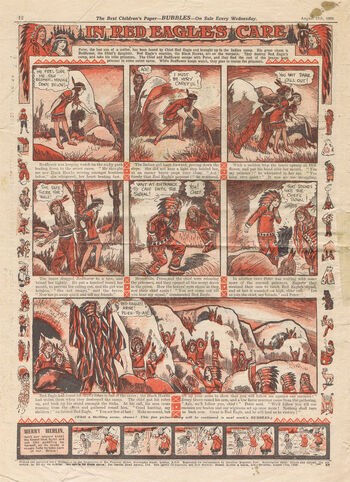 Anton Lock was born Albert Henry Lock in Westminster, London, on 21 January 1893, the son of an inspector of army clothing. He studied under Walter Sickert at the Westminster School of Art in 1910-12, and under Walter Bayes at the Bolton School of Lithography in 1912-14. He was a noted painter, illustrator, etcher and wood engraver, who exhibited widely in the UK and France. Much of his work was on pastoral themes and featured horses prominently. He also did a lot of work for the Amalgamated Press' nursery comics. Strips he drew include:
He was still working in comics in 1958-59, when he contributed to Jack and Jill, Fun in Toyland and Harold Hare annuals.
He is said to have played up to the image of the artist: as well as adopting the name "Anton", he wore a smock and beret and behaved temperamentally. He died at the Royal Masonic Hospital in Hammersmith on 11 May 1979.
References
[
]
Alan Clark, Dictionary of British Comic Artists, Writers and Editors, The British Library, 1998, p. 96
Denis Gifford, Encyclopedia of Comic Characters, Longman, 1987
Steve Holland, Anton Lock, Bear Alley, 2 April 2007