Obi-Wan Finale - The Loop
Play Sound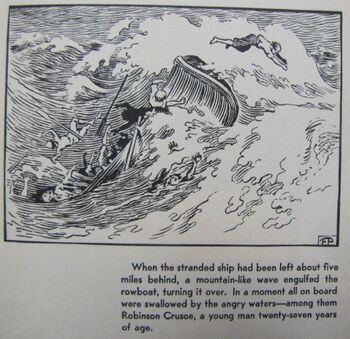 Frank Cheyne Papé was born in Camberwell, London, on 4 July 1878, the son of Julius Papé and his wife Margaret Cheyne Johnston, who married on the Isle of Wight in 1873. He studied at the Slade School of Fine Art, completing his studies c. 1902-04, and married a fellow student, Agnes Stringer, in Camberwell in 1907.
He gives his profession as "black and white artist" in the 1901 census, when he was living as a boarder in Holborn. His first known book was Naughty Eric and other stories from Giant, Witch, and Fairyland in 1902, although no known copies exist. His first surviving illustrations are found in editions of The Odyssey and The Pilgrim's Progress in 1908, and he illustrated numerous books over the next several years. In 1911 he's living in Surbiton, Surrey, with Agnes, their son Lionel, a boarder and two servants.
In 1915 he enlisted in the Royal Army Service Corps and served on the Greco-Bulgarian front, before returning to illustration after the war. His illustrations for books by James Branch Cabell brought him success in the USA in the 1920s, and he was in demand for the next couple of decades. From about 1925, he illustrated "Uncle Ray's Corner" a weekly column by Ramon Coffman in the Cleveland Plain Dealer that was syndicated throughout the USA for several decades, and led to a number of spin-off books and a magazine. He also illustrated the first editions of several books by Dennis Wheatley.
According to Clark, he drew comic strips for The Children's Own Sunday Pictorial, including an adaptation of Robinson Crusoe (1934). This is probably a serialisation of The Picture Story of Robinson Crusoe, written by Ramon Coffman and published as a book in Chicago in 1932.
His eyesight began to fail in the late 1950s, and his last work was a series of children's books for the Oxford University Press in the 1960s. He died in Bedford on 5 May 1972.
References
[
]
Online reference
[
]
External links
[
]