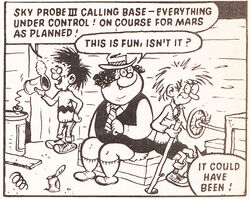 "Horace and Doris" was a strip that ran in Whizzer and Chips. It was drawn by Tom Paterson.
The strip revolved around the unrequited love of a girl named Doris for a boy named Horace, who spent much of his time trying to escape her.
It should not be confused with the newspaper stip of the same name by John Morris.