Jurassic World: Dominion Dominates Fandom Wikis - The Loop
Play Sound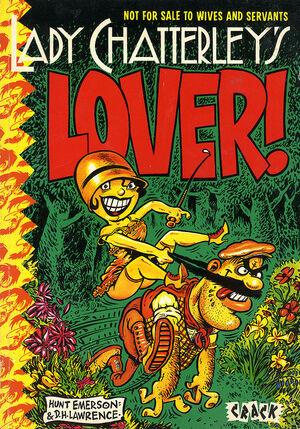 James Hunt Emerson was born in Newcastle on 28 January 1952, and grew up in Walbottle and Blaydon. He studied Fine Art in Birmingham in 1971, but dropped out after one year, and got involved in underground comics, working various day jobs and drawing at night. He contributed to numerous small press titles, including Graphixus, Moon Comix, Yikes, Animal Bite Comix, No Ducks, Phobos, Streetcomix, Free Comix and Fish, and by 1979 he was able to become a full-time freelance cartoonist.
He has been associated with Knockabout Comix since its foundation in 1979. Through Knockabout he has published Calculus Cat, Max Zillion and Alter Ego, Pilgrim, Pusspuss, Thunderdogs, Lady Chatterley's Lover, Casanova's Last Stand and The Rime of the Ancient Mariner. In 1980 or 81 he began "Firkin the Cat", written by Tim Manley, which is still running in the soft-porn magazine Fiesta.
Since 1995 or 1996 he has drawn a regular comic page, "Phenomenomix", for the Fortean Times. Since 2002 he has contributed regularly to The Beano, includingt "Ratz", "Little Plum" and "Fred's Bed". He still lives in Birmingham, where he runs a T'ai Chi class and plays in a blues-rock band called The Hound Dogs.
References
[
]
Online reference
[
]