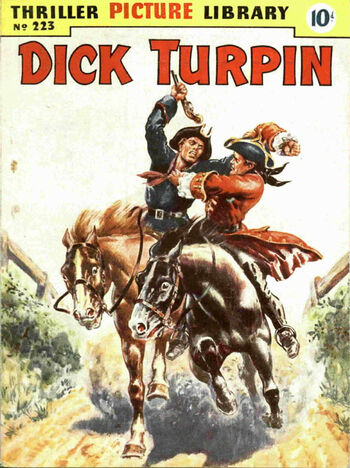 Stephen Chapman began working as an artist in the 1920s. In the 30s he drew adventure strips for Butterfly ("The Boy Rancher", 1930; "Secrets of Sunken Forest", 1931; "White Star", 1934), Merry and Bright ("Beyond the Clouds", 1933), Jolly Comic ("Outlaw of El Dorado", 1935), Mickey Mouse Weekly ("Gordon Gale, Air Rover", 1936), Sparkler ("Wonderwings", 1937) and Pilot ("Buffalo Bill", 1938). He also drew illustrations for story papers, including Rockfist Rogan for The Champion (1938-). In the 40s and 50s he drew for Sun, The Comet, Thriller Picture Library and Cowboy Comics Library, on strips including The Three Musketeers, Claude Duval, Dick Daring of the Mounties, Buck Jones, Davy Crockett, Kit Carson, Robin Hood and Dick Turpin.
References
Edit
Alan Clark, Dictionary of British Comic Artists, Writers and Editors, The British Library, 1998, p. 38
Online reference
Edit
http://fr.la-bd-de-journal-au-quebec.wikia.com/wiki/Secrets_of_Sunken_Forest
Community content is available under
CC-BY-SA
unless otherwise noted.